I was supposed to post all the interrail stuff pretty swiftly. Hahaha, ofc our modem did not agree, but here we go.
From Copenhagen we continued to Amsterdam. On our way we, however, made some stops. Two to be exact. In Roskilde we checked the Viking museum, which was new to Hans. Cool place if you are a Viking fan like us (and I'm not talking about the Minnesota Vikings). To me the shipwrecks seemed to be exactly the same, surprise surprise. Denmark-Holland distance is somewhat long, so we had already beforehand planned to sleep in Hamburg, which was familiar to us and happened to be right there. But you can't leave a city before you have learned something new about it, so we took a guided tour around the city. Hamburg always has swans; checked, learned. Generator -hostel in Hamburg also proved to be worthy, more about that later perhaps.
Oli tarkotus postailla interrail-jutut aika vauhdilla. No haha, ei ollu mokkula samaa mieltä, mutta täältä näitä taas pesee.
Köpiksestä siis jatkettiin Amsterdamiin. Matkalla pysähdyttiin Roskildessä mulkasemassa Viikinki-museo, jota H ei ollut koskaan ennen nähnyt. Samaltahan nuo laivanhylyt meikäläisen silmään vieläkin näytti. Ei niistä siis sen enempää. Ihan mielenkiintonen mesta, jos viikingit kiinnostaa niinku meitä. Tanska-Hollanti matka on kuitenkin jokseenkin pitkä, joten oltiin jo alunperinkin suunniteltu yöpyvämme Hampurissa, joka sattui olemaan sopivasti tuttu ja vieläpä matkan varrella. Uusia puolia tuli taas opittua, kun päätettiin aamulla käydä opastetulla kaupunkikävelyllä. Hampurissa esimerkiksi on aina joutsenia. Hampurin Generator -hostelli oli myös tosi jees, hostelleista varmaan kirjottelen enemmän johonki toiseen postaukseen.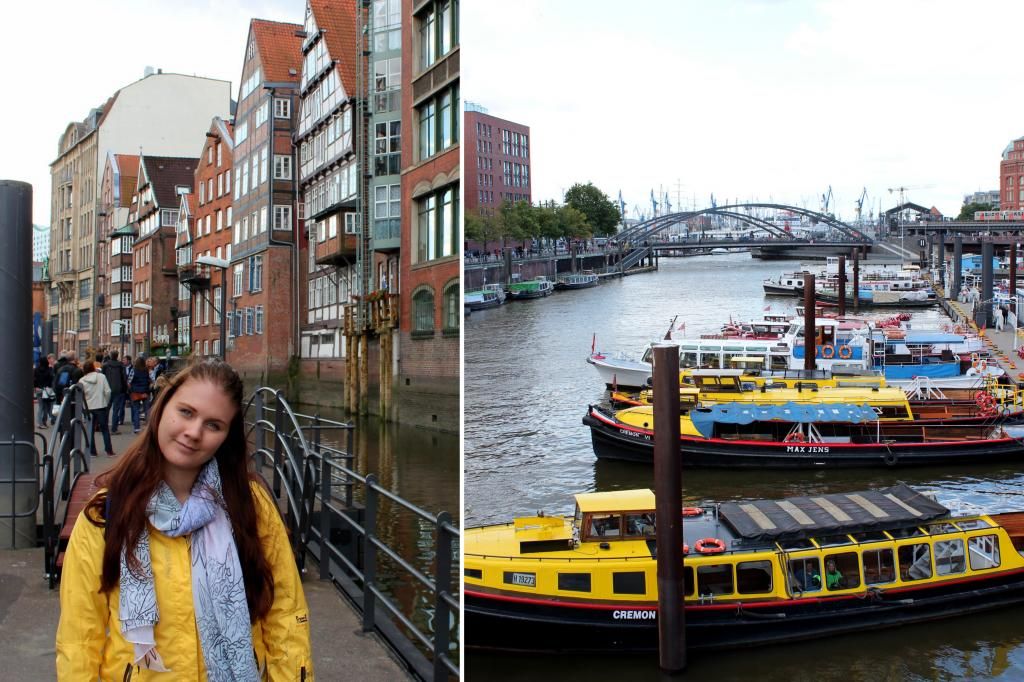 On the train journey from Copenhagen to Hamburg, we experienced something we were not prepared. The train rode straight to a ship and continued from the other side like nothing.
Junamatkalla välillä Kööpenhami-Hampuri tapahtu jotain, jota en ollut koskaan ennen kokenut, enkä ollut odottanut. Juna ajo suoraan laivaan. Noustiin junasta laivan ylemmille kansille ja jatkettiin matkaa. Toisella puolella istuttiin pyllymme takaisin samaiseen junaan ja jatkettiin Hampuriin.
Finally we ended up in lovely Amsterdam. It is very hard to describe the atmosphere of Amsterdam, but the whole city feels relaxed. Could it be the same thing that fills the streets with smoky sweet smell from time to time? Anyhow, high or not, Amsterdam is beautiful and very bizarre. Not everywhere you admire how grass just grows between the tram rails and moment later find yourself staring in the eyes a women in lingerie on a shop window.
Lopulta kuitenkin päädyttiin ihanaan Amsterdamiin. On vaikea kuvittaa sanoin Amsterdamin fiilistä, mutta koko kaupungissa on jotain tosi rentoa. Mahtaneekohan johtua samasta asiasta, joka aiheuttaa kaduille satunnaisen makean savuisen tuoksun? Jokatapauksessa, pilvessä tai ei, Amsterdam on kaunis ja erittäin omalaatuinen. Ei ihan joka kaupunkissa ihastele ensin, sitä kuinka ruoho kasvaa raitiovaunuraiteiden välissä ja miten paljon ihmiset pyöräilee ja hetken päästä huomaa katsovansa silmiin näyteikkunassa alusvaatteissa keimailevaa naista.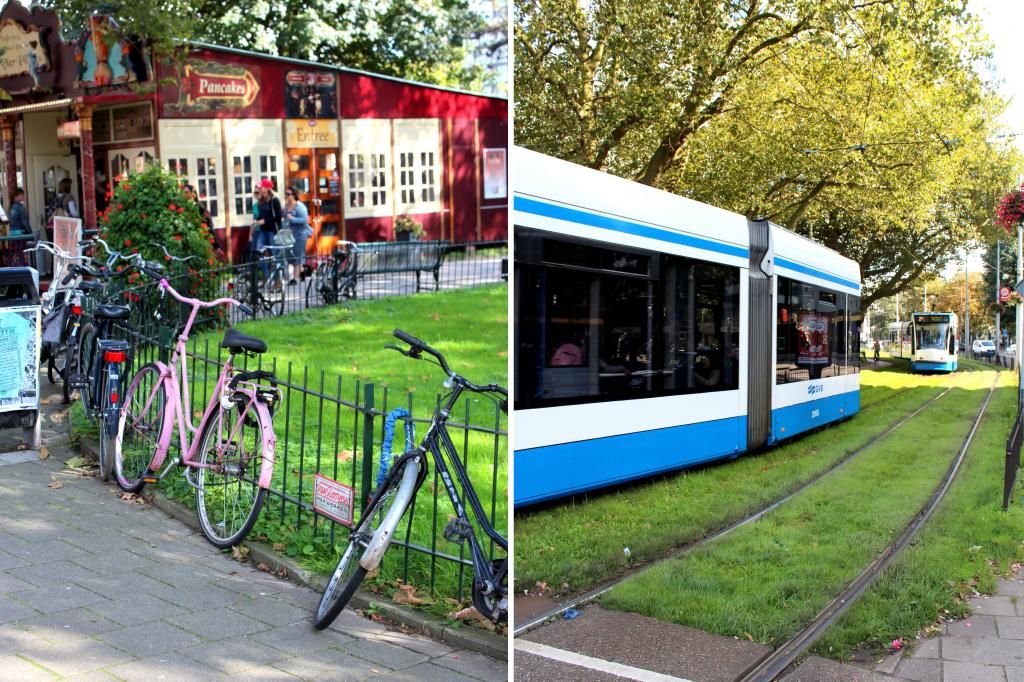 I had no previous experience from the city. Had only heard things and seen pictures. The closest I had ever gotten to Amsterdam were books Anne Frank Diary and The Fault in Our Stars. In a peculiar way those two books interwined in my head in Anne Frank Huis Museum. At the same time I was in the setting of two books from completely different worlds. In that museum I didn't feel like taking pictures. Or to talk. Couldn't help not to cry.
Entuudestaan kaupunki oli mulle aika tuntematon. Mitä nyt juttua kuullut ja kuvia nähnyt. Ainoat lähemmät kosketukset Amsterdamiin olin saanut kirjoista: Anne Frankin päiväkirja ja The Fault in Our Stars. Kummatkin kietoutu hassulla tavalla yhteen mun mielessä, meidän vieraillessa Anne Frank Huis -museossa. Olin samaa aikaa kahden niin eri maailmoissa kirjotetun teoksen miljöössä. Siinä museossa ei tehnyt mieli kuvata. Eikä puhua. Itkeä ei oikein voinut olla olematta.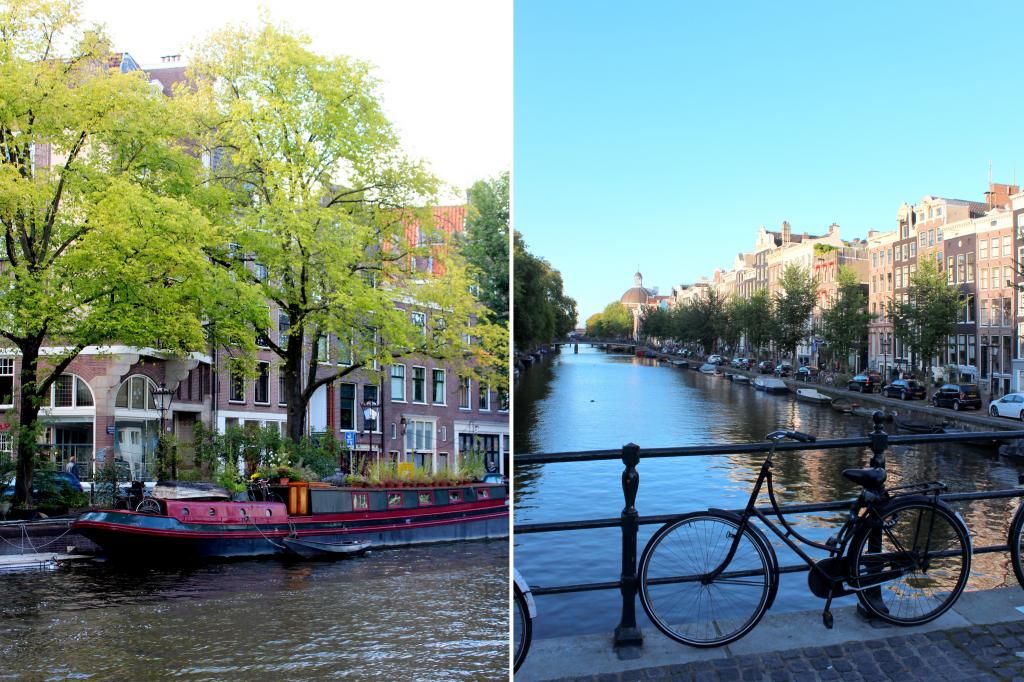 "At the end of the hallway, a huge book, bigger than a dictionary, contained the names of the 103,000 dead from the Neatherlands in the Holocaust

―

―

The book was turned to the page with Anne Frank's name, but what got me about it was the fact that right beneath her name there were four Aron Franks. Four. Four Aron Franks without museums, without historical markers, without anyone to mourn them." -

John Green, The Fault in Our Stars
Learned also that, just like everywhere else in Europe, also in Amsterdam it is illegal to smoke marijuana. Yeah, say what? The place is known for its coffee shops? Well, that's the truth, even Netherland's law prohibits smoking weed. It is just that in practice the law is not enforced. And apparently that works in their favour, since the usage of hard drugs droped dramatically after that decision.
Opin myös että Amsterdamissa, niinkuin koko Euroopassa, on laitonta polttaa marihuanaa. Joo, anteeks mitä? Paikkahan on tunnettu coffee shopeistaa? No, niin se vaan on, Alankomaidenkin laki kieltää polttelun, lakia ei vaan käytännössä toteuteta. Ja hyvä ilmeisesti niin, sillä vahvojen huumeiden käyttö laski dramaattisesti kun pilven polttelua ei kriminalisoida.
Dam was a kind of place you just wished you could have stayed and never leave. I would go back anytime.
Damiin teki mieli jäädä ja lähtisin kyllä koska vaan takaisin.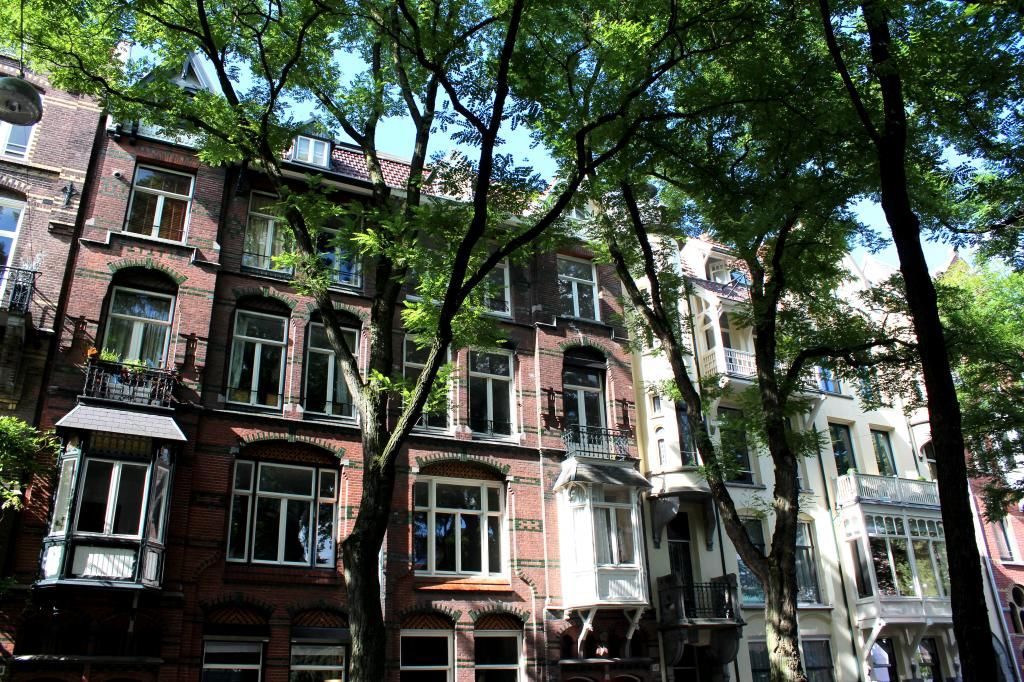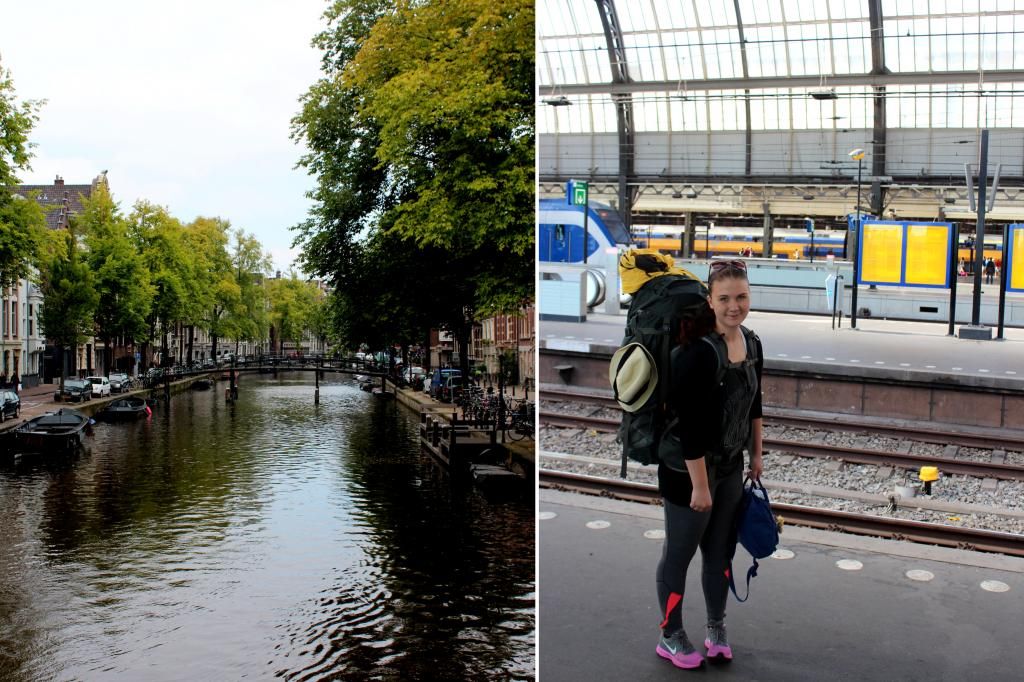 From Amsterdam we continued to Paris.
Amsterdamin kanaaleilta matka jatku kuitenkin Pariisiin.