I know the Finnish matriculation exams are already over, but I thought that perhaps people still struggling with entrance exams, could find this interesting and perhaps I can bring this up next year bit earlier. Anyways, here are some things that make my days so much better even tho I'm gramming a buttload of things in just a month
5 min dinners
Usually when I get home, it is either very late for dinner or I'm extremely tired (or both, in most cases). I'm not really a good eater and my dinner times often shift a lot, even tho I try to eat enough during my gramming. Be that as it may, I thank the persons who invented a)freezer b) frozen veggies c) Quorn. Because they have saved me from eating whole lot of noodles.
Smoothies
As I mentioned above, I try to eat also during the day. It is not very easy since our library has a strict no food or drink policy (by the way, who the heck cares if I spil
water
on
my own
notes?). Anyway, this means that I cannot really eat at the library and eating out everyday is not really friendly for my wallet. This means I had to turn into other options, sneakier than sandwiches and yoghurt. And so I began to sneak smoothies to the library.
I bought this super cheap mixer called C3 Mix&Go, which mixes the smoothies right to the cup. You just replace the blade with a lid and tada.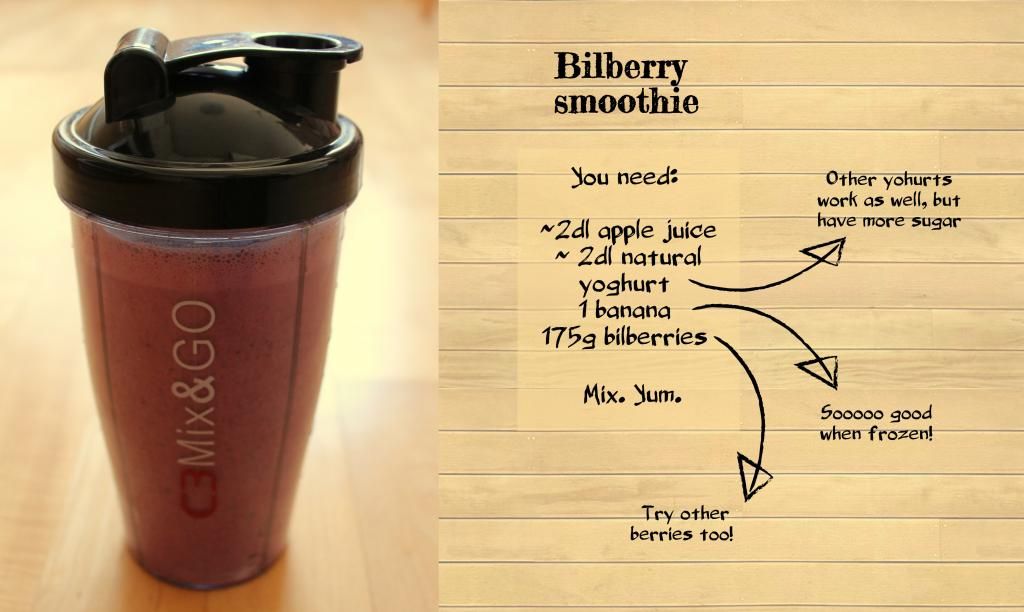 Porridge
Easy, fast and healthy morning breakfast when you are in hurry, which I usually tend to be. Just prepare punch of it one morning you are not in hurry (or Sunday night) and tada you have half of your breakfast full with healthiness. Could go on about these for a while, just learned thing or two about dietary fiber from bio. Don't think that anyone really needs a porridge recipe!